Hidden Falls Nature Trail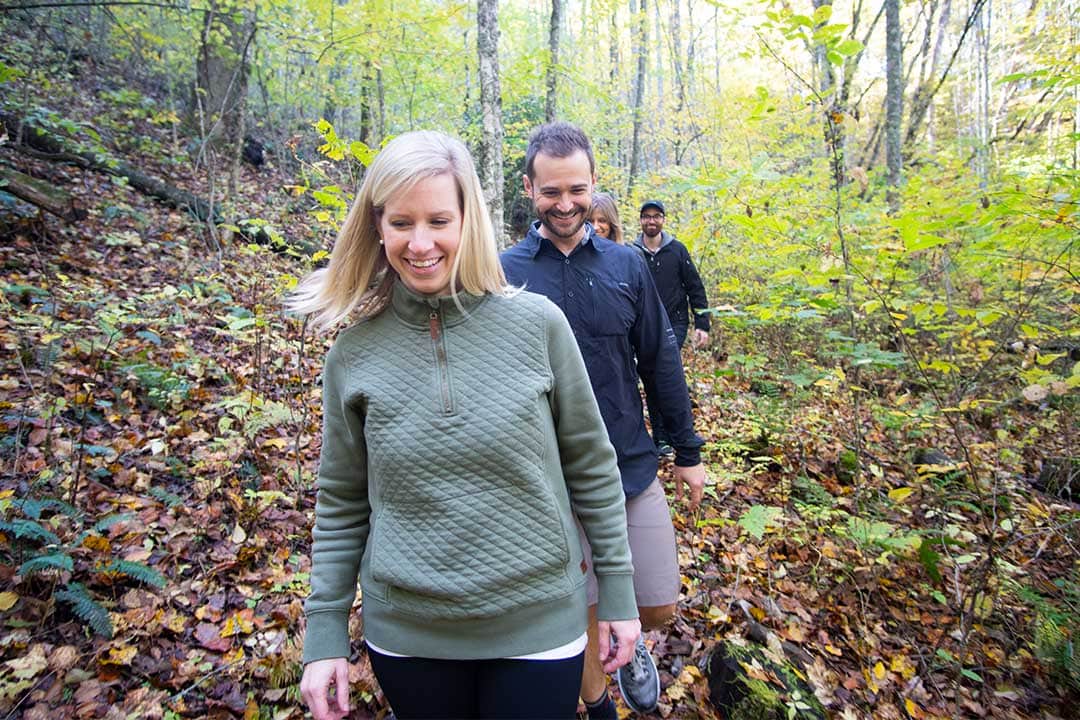 Enjoy a Hike To one of Highland's Hidden Waterfalls

A ground-to-air nature trail begins at the Tree House with check-in, and continues as a self-guided walk of a gradual descent to the headwaters of High Holly Creek. The creek is spring fed, and comes together from several different sources along its run to the Middle Creek Gorge on the adjacent Nantahala National Forest.

At the upper headwaters, the ground trail transitions onto a static bog bridge, which also serves as an observation platform for the Brave Indian course. This bridge was designed to preserve the delicate ecology of the springs, flora, and fauna below. Along the bridge, you can observe an impressive collection of massive boulder formations which must certainly house hibernating black bears through the winter. The bridges lead to a century-old trail carved into the mountainside, which proceeds down a gentle slope for several hundred yards. Moss-covered rock formations are exposed, and native plant life abounds.

As you travel the nature trail, the musical burbling of the accompanying creek picks up as the water flow builds from additional mountain springs. Forming a gentle, sliding waterfall just before the creek plunges through a rhododendron tunnel to join Middle Creek. Local old-timers say the nature trail ends at these falls because this was the site of the hidden moonshine still. Imagine making that walk down the trail carrying 100 lbs. bags of sugar and bushels of corn!

The nature trail continues along to a 150 ft. suspended bridge spanning the creek, engineered to eliminate the mountain contour's steep descent and subsequent climb, leaving only a minimal ascent on the nature trail to return to a nearly-level hike in a verdant, rain-forest environment. Along the nature trail tour, informational markers identify the native species abundant in the region. Keep your eye out for the double-trunk poplar, one of many centuries-old giants in this area. Follow the sounds of bubbling waters to locate hidden falls and springs along the creek. And keep an eye to the sky for screaming Zipline Canopy Tour fliers as their course occasionally traverses overhead.

The nature trail ends on its return to the Tree House, where T-shirts and other mementos of the shared experience are available.
Want the full mountain top experience?
Our zipline canopy tours offer heart-pumping adventure for ages 8+.

See Zipline Tours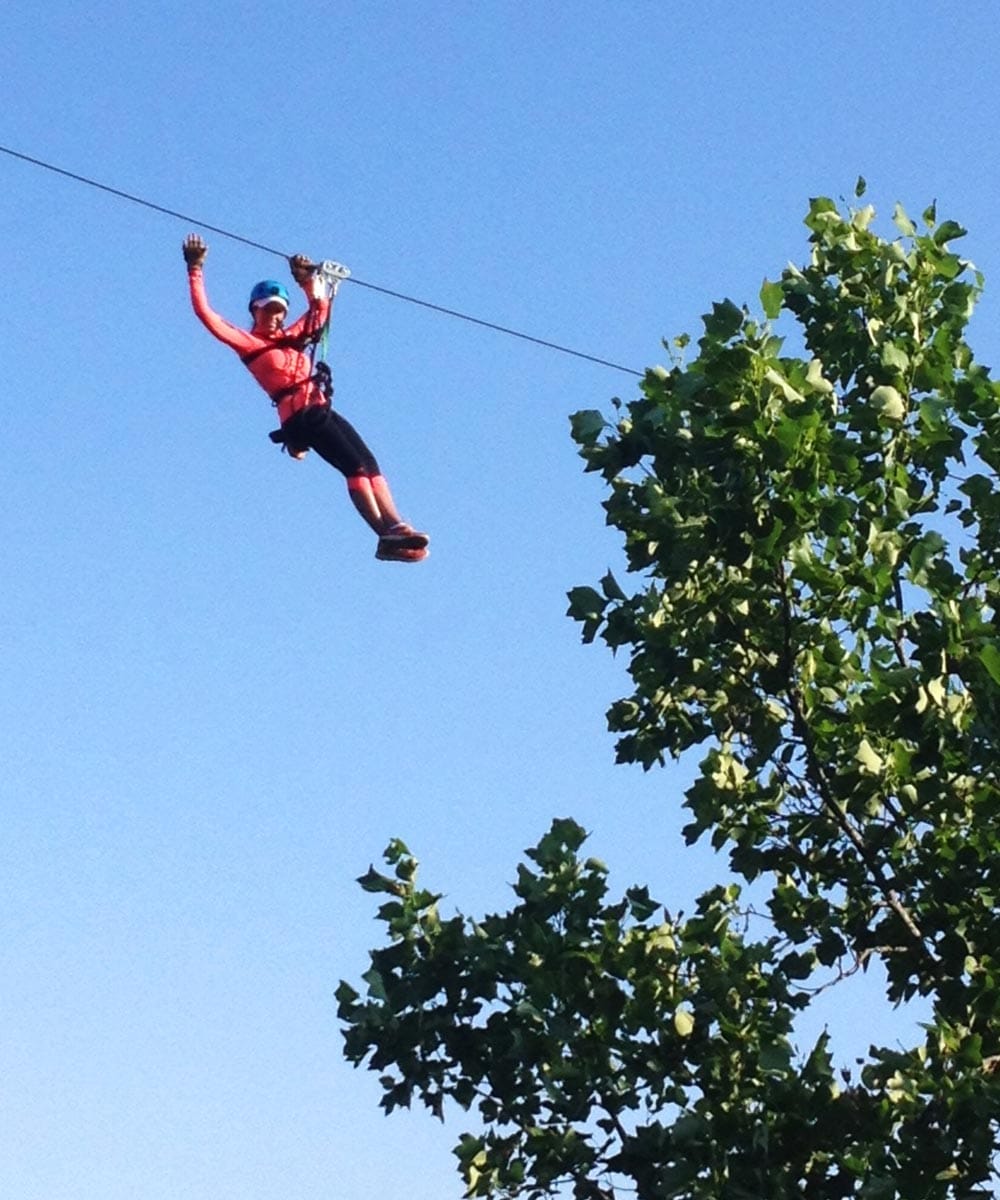 Brave Indian Challenge Course

We built the Brave Indian Challenge Course so that a 5-year-old could enjoy it as much as a 35-year-old.

See Challenge Course
Easy to Find.
Convenient and remote? You bet.
We're just 9 miles from Highlands and 5 Miles off U S Hwy 23/441. Our entrance is on Dillard Road/Hwy 106, but you'll quickly escape into the forest and feel worlds away.
From Asheville, NC: 1h 30m
From Greenville, SC: 1h 45m
From Atlanta, GA: 2h
Get Directions